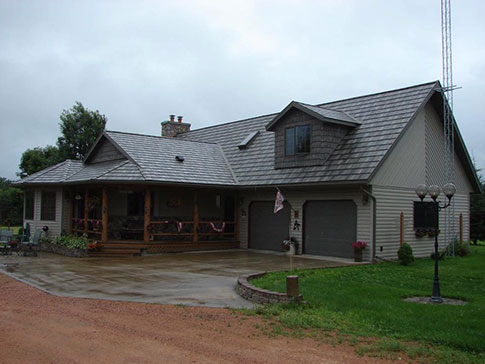 Seamless Steel Siding
ABC Seamless steel siding is taking the home remodeling industry to a new level. Our siding is different from the others, because it's SEAMLESS. Other sidings must be constantly overlapped every 12 feet to reach the length of your home, creating a pattern of UGLY splices.
The average home has 130 splices. ABC Seamless steel siding eliminates the UGLY splices, that's why we're known as, "The Siding Without the QUACKS!"
Some homeowners say the way we install seamless siding on a house is magical. You can see it happen right before your eyes. Each piece of seamless siding is custom fit to the exact measurements of the home. The ABC Seamless siding machine forms every panel on the job site in the color and style you choose.
Another reason our siding stands out is because it's made of steel. Combine the durability of steel with our seamless technology and homeowners have a product that makes a home look great.
You make the choice: peeling paint, UGLY splices or ABC Seamless steel siding. The clear choice is ABC Seamless steel siding. Financing options are available on approved credit. Call and make an appointment today.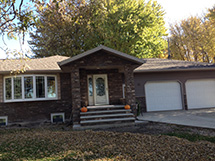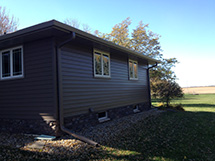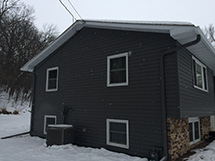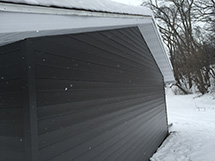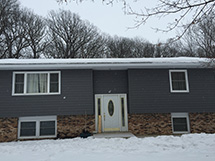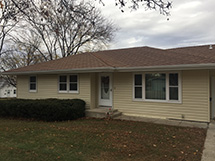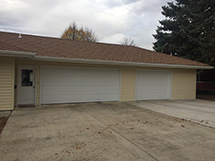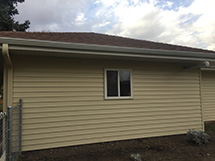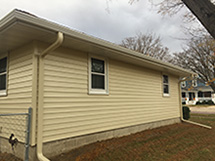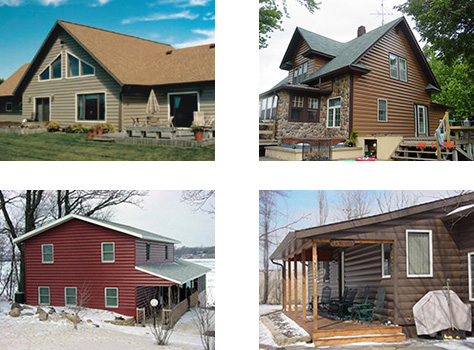 Log Home Siding
A log home doesn't have to be made out of logs anymore. ABC Seamless has introduced an alternative to the wood log home look. It's maintenance-free Seamless Steel Log Home Siding. With ABC Seamless steel Log Home Siding everyone can enjoy the rustic charm of a log home every day of the year. The best part is you won't have to move or rebuild because ABC Seamless will come to your home and apply Log Home Siding over your existing exterior.
ABC Seamless Steel Log Home Siding will give you the authentic look of log without the maintenance hassle. It is made of steel so it won't rot or fade and comes with a lifetime-limited warranty never to crack, chip or rust. Like the traditional ABC Seamless siding styles, steel log home siding also comes in a variety of colors and sizes. This gives you the choice of how you want your home to look.
Maintenance on a wood log home can be expensive and time consuming. Why spend your free time staining, caulking, fixing leaks and replacing rotten logs when you will have to do it all over again in a couple of years. With ABC Seamless Steel Log Home Siding, maintenance is a thing of the past. It can be installed directly over your existing exterior, giving you a maintenance free log home.
When each panel of ABC Seamless Steel Log Home Siding is applied, a warm blanket of insulation is placed between the old exterior and the new siding. A custom made foam backer is then inserted behind each individual log contour for added strength and support. Your home will be beautiful 10 year from now as the day it was installed. The only difference will be the time and money you will have saved with ABC Seamless Steel Log Home Siding.